Cantabria Forum
---
If you have any question about the places to visit in Cantabria, you can solve it by asking in the Cantabria forum.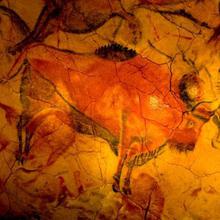 ---
Entradas Cuevas de Altamira
El próximo mes iremos a pasar un fin de semana a Santillana del Mar y queremos aprovechar para visitar las cuevas de Altamira. Unos amigos me han comentado que cuando ellos fueron hace unos años solo pudieron visitar el Museo de Altamira y la réplica de la cueva que existe en el museo, pero que no pudieron visitar la auténtica cueva de Altamira porque el acceso en aquel momento estaba restringido por razones de conservación de las pinturas.

¿ Se pueden visitar las cuevas de Altamira ? ¿ Donde puedo comprar las entradas para visitar las cuevas de Altamira ?
Experiences in Cantabria
---
If you have visited Cantabria we invite you to share your experience with the members of the Eluleka Community.